At Charleston Stump Grinders we make ugly tree stumps disappear. We don't just bring those unsightly tree stumps down to ground level but grind the stumps up to eight inches below the surface so you can make easy work or re-landscaping the area. Our state of the art Vermeer stump cutter is capable of removing tree stumps and roots two feet or more below ground (if requested).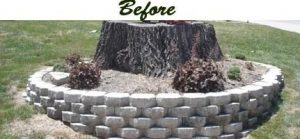 When we at Charleston Stump Grinding are finished you can replace the stump with another tree, shrubs, or sod, just add a little topsoil.
Our Charleston stump removal services are guaranteed and fully licensed and insured. We will be glad to give you a prompt estimate, usually within a day of your e-mail or phone call. With over 40 years in South Carolina you can be assured of quality work by local people on your local job.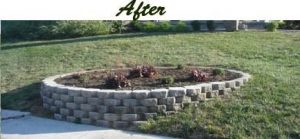 Charleston Stump Grinders also services the greater Charleston area. If you need stump removal on James Island we are there. If you are looking for Johns Island stump removal call us. If your West Ashley stump needs grinding let us know. North Charleston stump removal? No problem. Where ever you are in the Charleston area we have your stumps covered!
Don't live with an eye sore and potential hazard in your yard or at your business call us at Charleston Stump Grinding today and for less that you think you will be enjoying your space again.